We engineer real silver in our Advanced Base Layers to preserve and enhance your power.

The combination of silver and the special construction of our high-performance garments ensures you maintain a constant body temperature - no matter the external conditions. ADVANCED THERMOREGULATION
The pure silver combined with the special construction of our fabric keeps your body temperature stable—in hot or cold conditions. The garment's conductive properties distribute heat and stabilise your temperature during physical activity. Our thermal design helps minimise the risk of muscle injuries caused by sudden temperature changes. EXTREME BREATHABILITY
We use a combination of special fibre yarns and 3D knitting processes to provide exceptional breathability. The fabric expels sweat to keep your skin dry so you can push yourself even harder. SEAMLESS CONSTRUCTION,
MAX STRETCHABILITY
When you're pushing the limits of your performance, the last thing you need is a distraction. That's why we engineer our garments to guarantee maximum freedom of movement and a snug, seam-free fit.
THERMIC TEST
HOW DOES SILVERSKIN
LIVE UP TO THE HYPE?
We know that Silverskin represents a giant leap forward in the Base Layers realm. But you shouldn't just blindly believe us. You should believe the science.

AMA (Advanced Measurement Applications) SRL, an academic partner of the Polytechnic University of Marche, Ancona, Italy, conducted a thermographic analytical comparison study between Silverskin Advanced Base Layers and comparable products commercially available from competitors.

The initial conditions were identical for both. After ten minutes of running, the athlete wearing a competitor's product, displays a slight patch of blue color at the abdomen. This indicates sweat.

The difference is unmistakable at the end of the test. The blue area of the athlete wearing a competitor's product extends to the belly, while the athlete wearing Silverskin remains uniformly dry.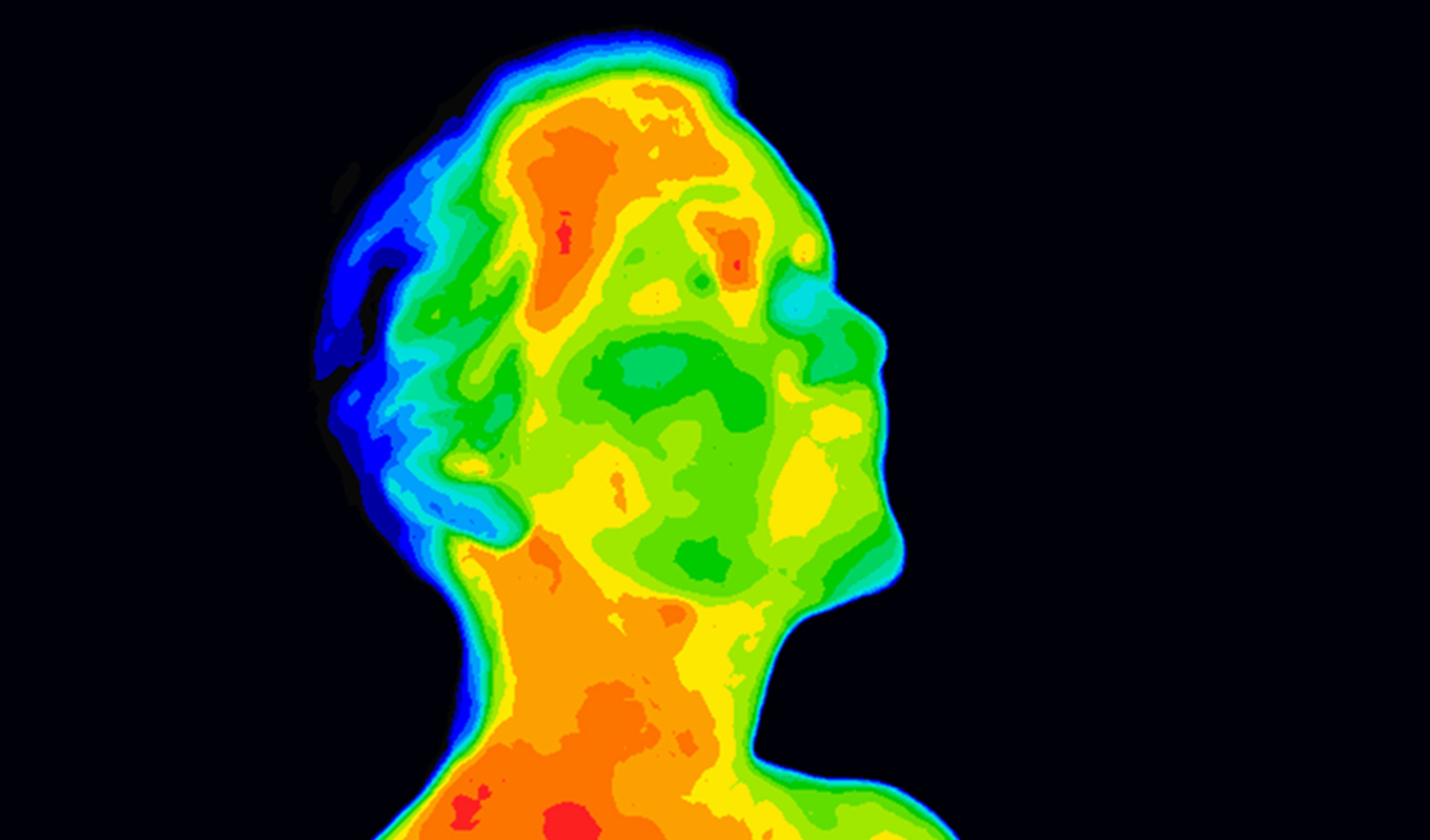 DISCOVER OUR BEST SELLERS